Eleonora's Sewing Box and Accessories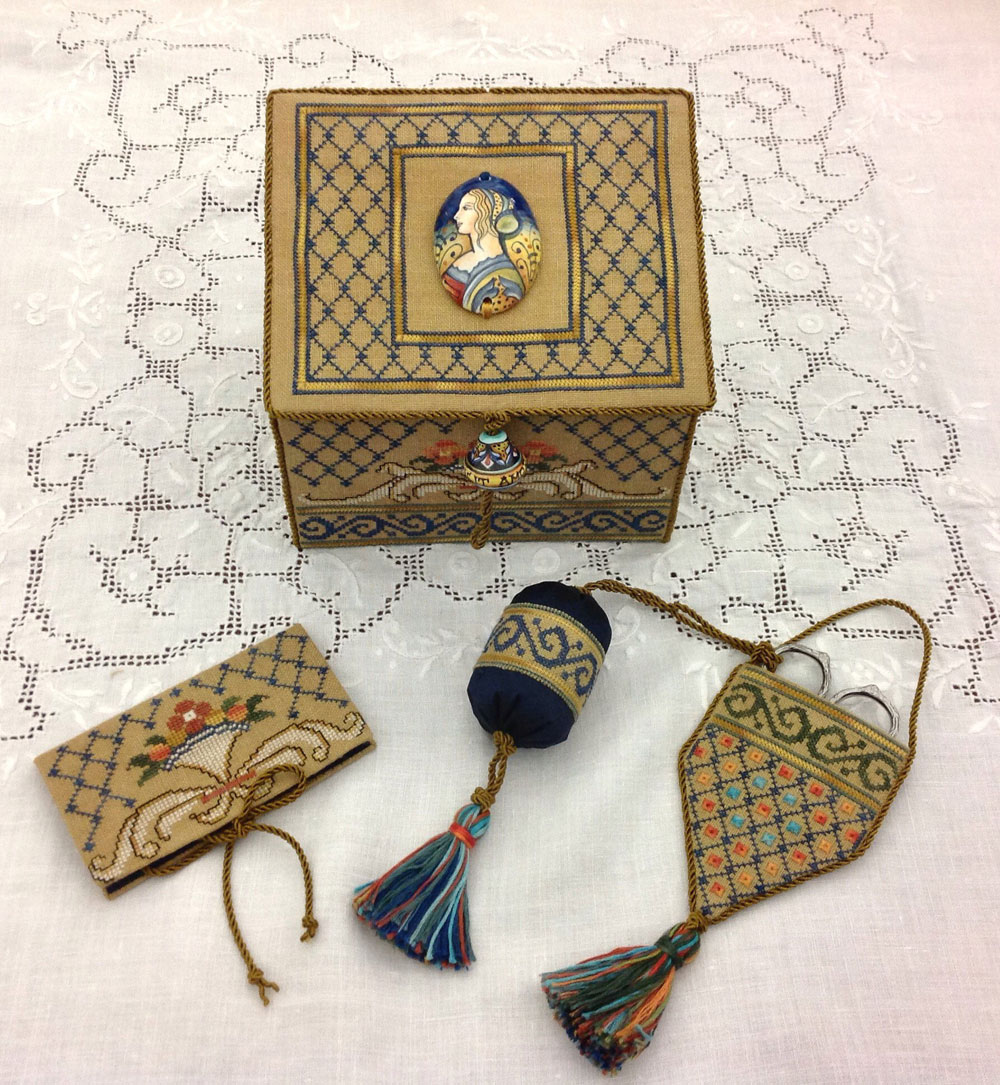 TEACHING PROJECT: AVAILABLE FOR CLASSES ONLY
Please write at to learn more about the classes.
Complete kit contains: stitching and finishing instructions for box, needlebook, scissor fob and scissor case, majolica cameo, fuseruola bead, threads, fabric and finishing materials.
Deruta Majolica thimble and pins set (long and short pin) not in the kit but available for purchase at Giulia Punti Antichi.
Hand painted wooden accessories (threadwinder, threadkeeper and needleminder) by Stitched Tales not included in the kit but available for purchase at Giulia Punti Antichi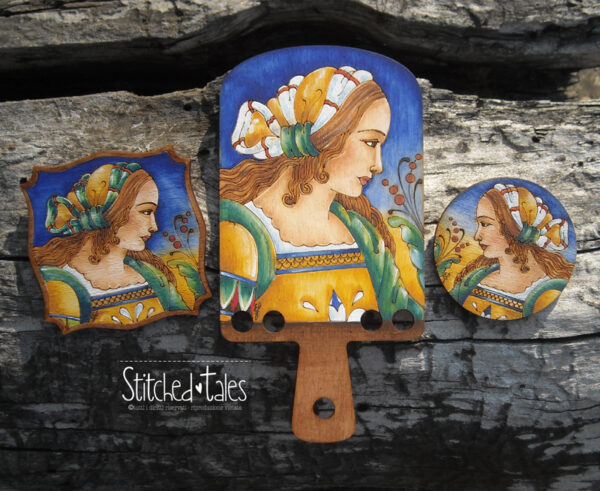 | | |
| --- | --- |
| Fabric | 18x26 in (46x66 cm) Straw hand-dyed linen 35 ct from Weeks Dye Works |
| Threads | hand dyed 6-stranded cotton Floss Collection skeins from Weeks Dye Works: 1094 Linen, 1307 Americana, 2118 Blue Topaz, 2159 Seaweed, 2196 Scuppernong, 2219 Whiskey, 2234 Autumn Leaves, 2241 Chrysanthemum, 3910 Mascara, 3960 Teal Frost |
| Stitches | Cross Stitch over two, Cross Stitch over one, Backstitch, Smyrna Stitch, Rhodes Stitch, Eyelet Stitch, Satin Stitch, Nun's Stitch, Closed Herringbone Stitch |