Lady Giulia Sewing Box – Le 4 Damine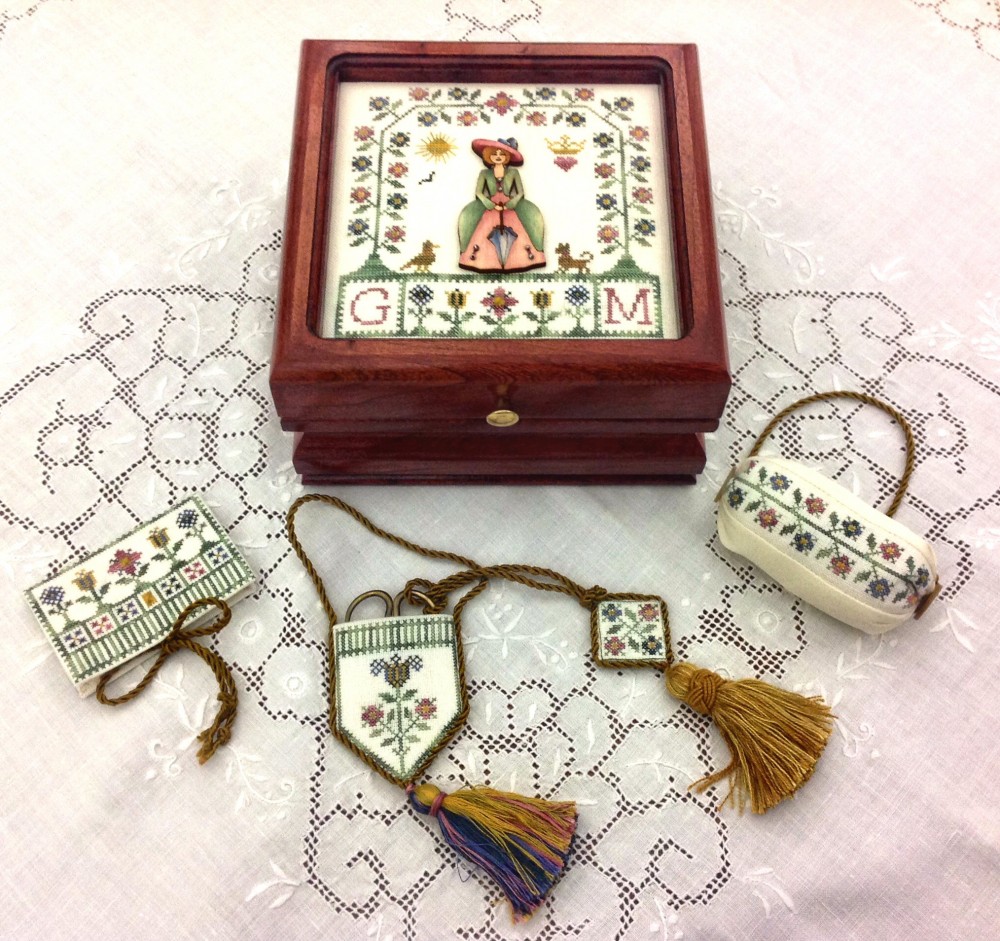 Four friends, Giulia (Giulia Punti Antichi), Maria Teresa (MTV Designs), Romina (Romy's Creations) and Simona (Mani di Donna) and one dream to fulfill … to be able to attend the Nashville Spring Needlework Market together! The idea of creating something together was born in a castle, with the help of another special friend and wonderful artist, Elisabetta of Stitched Tales. The name of this project was chosen by our number one fan, Mario, Giulia's husband: "Le 4 Damine" (the four "little" ladies) or The Four Ladies. Each one of the four designers created her personal sewing box and sewing accessories trying to do her best!
The beautiful wooden Q4 cherry box from Patches'n Planks is perfect for this collaboration project…. We hope that you'll love our work and also understand our friendship and our joy in creating something with needle and thread!
Lady Giulia Wooden Threadkeeper by Stitched Tales (GPA code: LG-L4D-TK) not included for the chartpack, available for purchase from Giulia Punti Antichi.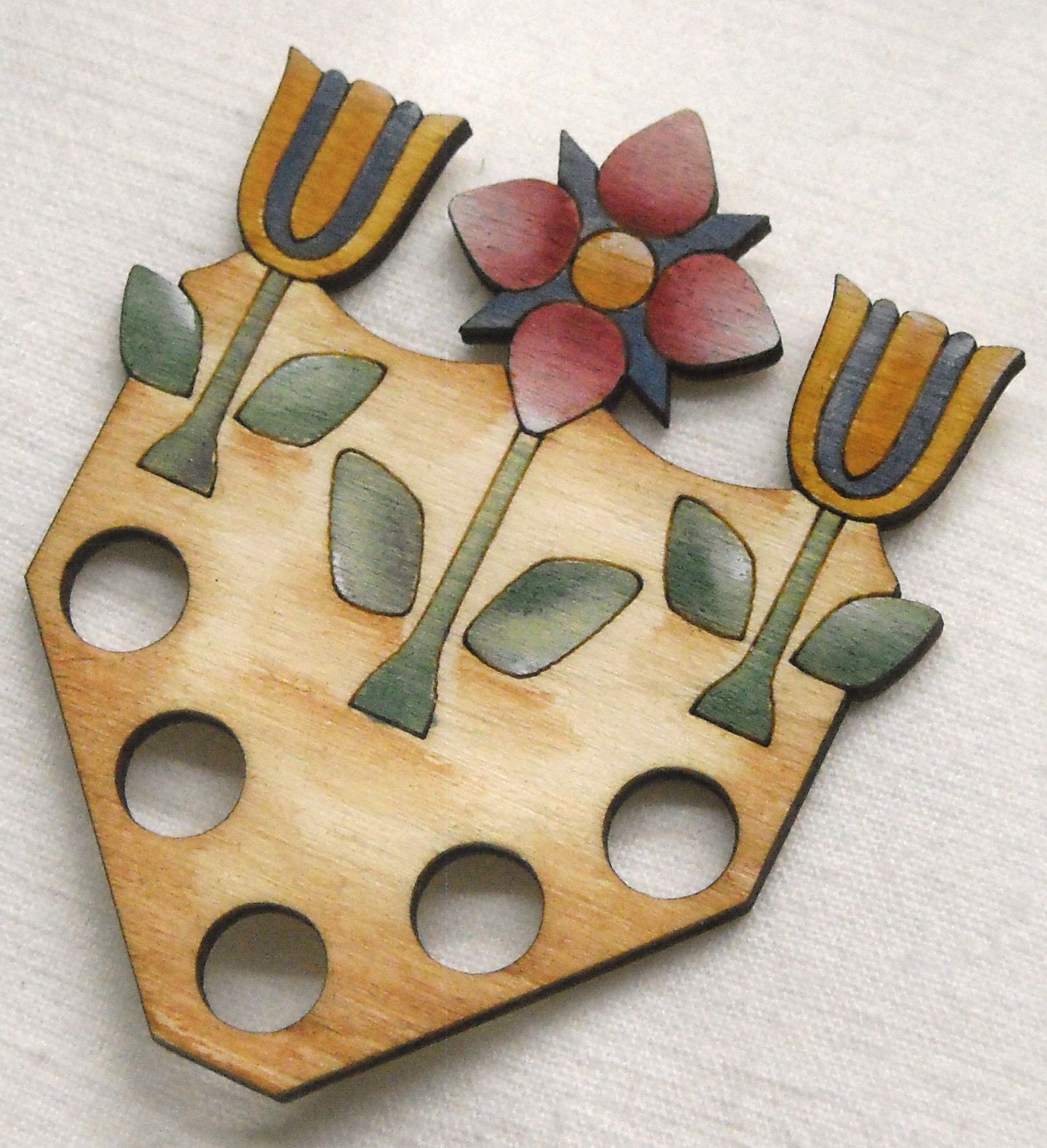 | | |
| --- | --- |
| Fabric | 14.5x16 in (37x40.8 cm) Antique white Edinburgh 36 ct by Zweigart |
| Threads | hand dyed six-stranded cotton Flosses skeins from Romy's Creations: Blueberry, Red Cherry, Camouflage, Mommy's Mustard, Teddy Bear. |
| Stitches | cross stitch over two, cross stitch over one, backstitch, Smyrna Stitch, Rhodes Stitch, Eyelet Stitch, Satin Stitch |