Monica – An Italian Capodimonte Pincushion Doll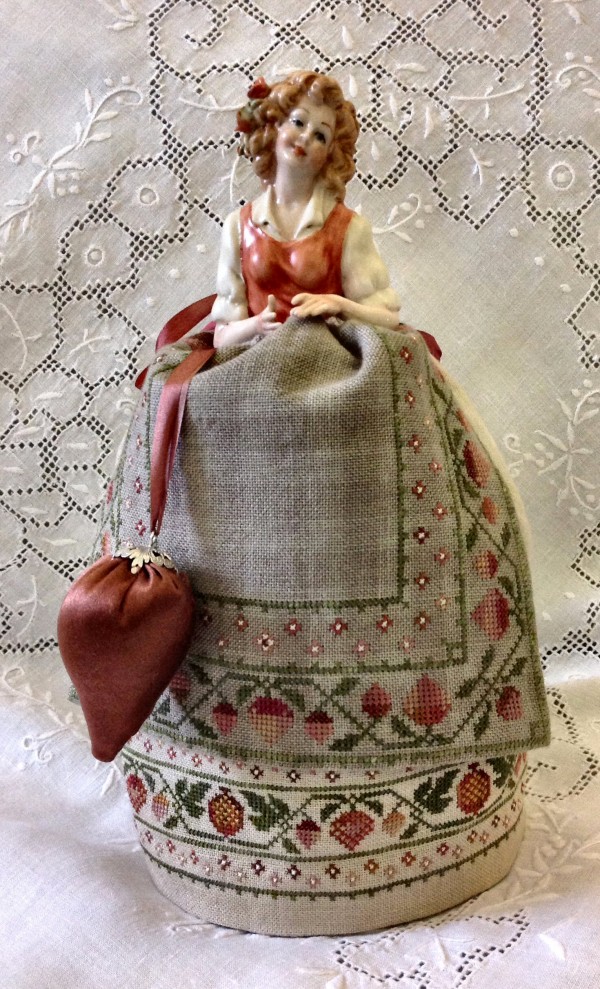 This pincushion doll has been designed as a special token of love for my dearest friend Monica Marchi, my beloved model stitcher who has been supporting me with her ability and patience since 2012.
Monica Half Doll by Porcellane Capodimonte Carusio Giovanni. This half doll is simply unique and the fabulous features of the doll are unsurpassable.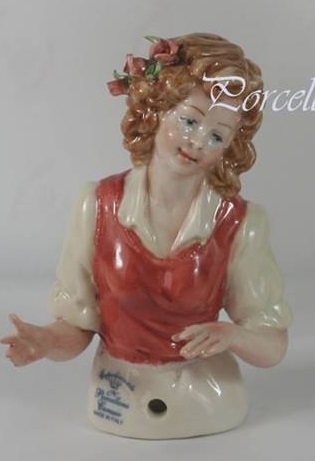 Strawberry pincushion top and pins made by Roberta Dazzini (available from Giulia Punti Antichi).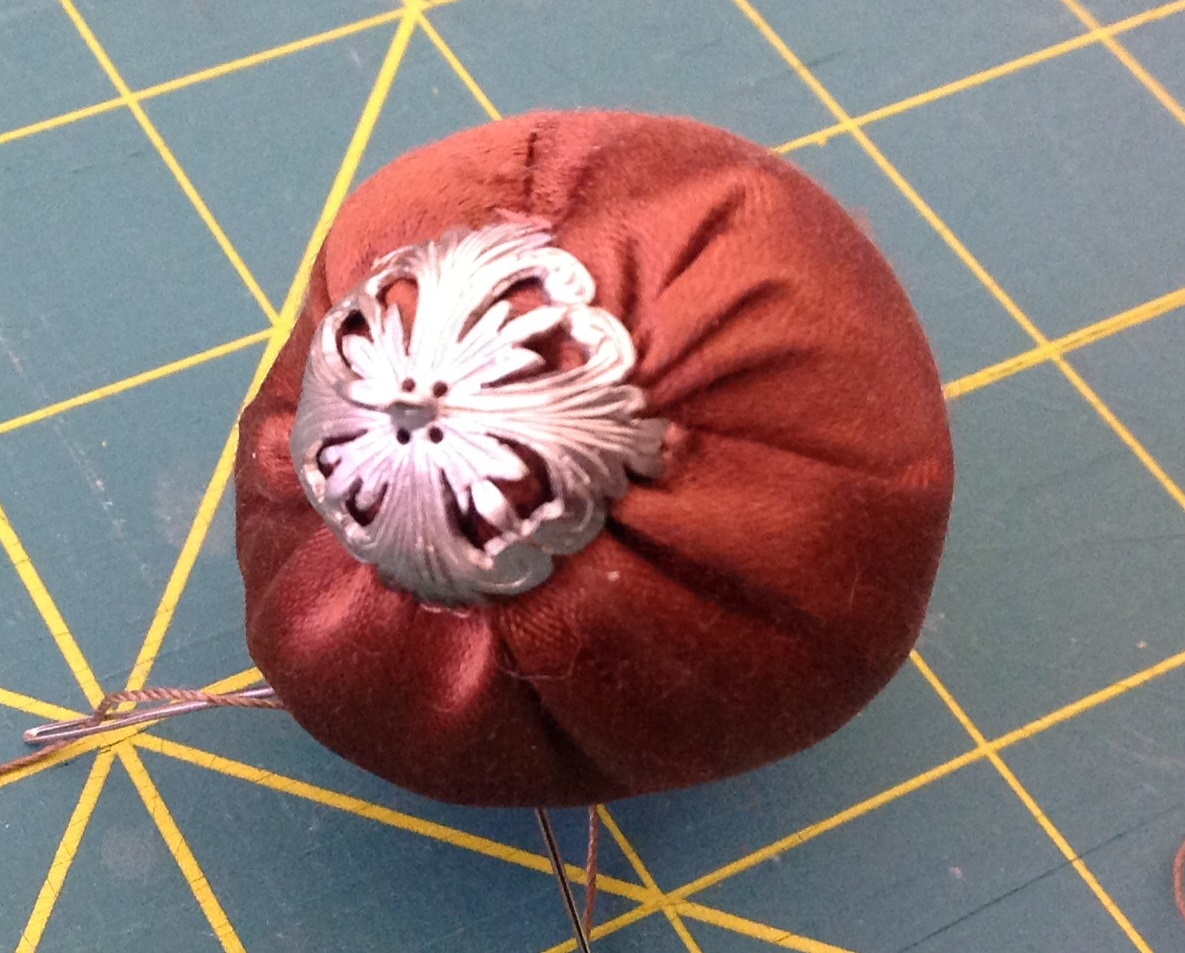 | | |
| --- | --- |
| Fabric | 10x9 in (25x23 cm) 28 ct Gingham Tin Roof linen, 19x11 in (48x28 cm) 36 ct Beige linen by Weeks Dye Works |
| Threads | Florimell silk threads: 003 Vanilla, 053 Granny Smith Green, 114 Red Clay, 116 Olive Grove, 128 Cherry Tart, 169 Old Gold by Gloriana |
| Stitches | Cross stitch |