Patrizia – A Little Girl Capodimonte Pincushion Doll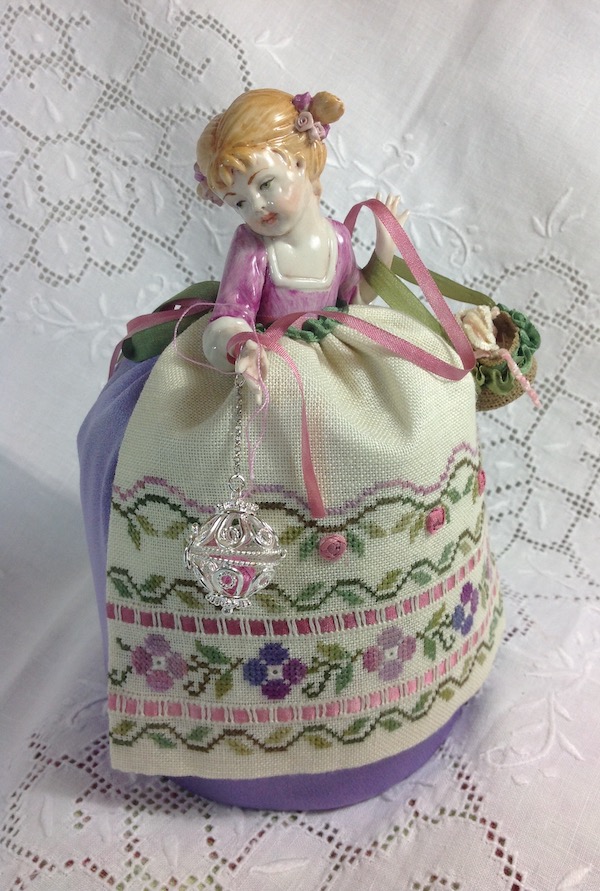 This model is dedicated to my beloved friend Patrizia Pietrabissa, President of Club del Punto Croce Florence, Italy. 
Porcelain half doll from Porcellane Capodimonte Carusio Giovanni, Napoli, Italy.   
Pins and silver yarn ball cage by Roberta Dazzini (available at Giulia Punti Antichi). 
Ribbons: one package hand-dyed Silken Ribbons from The Thread Gatherer: Antique Roses SRN4 064, Golden Pines SR7 181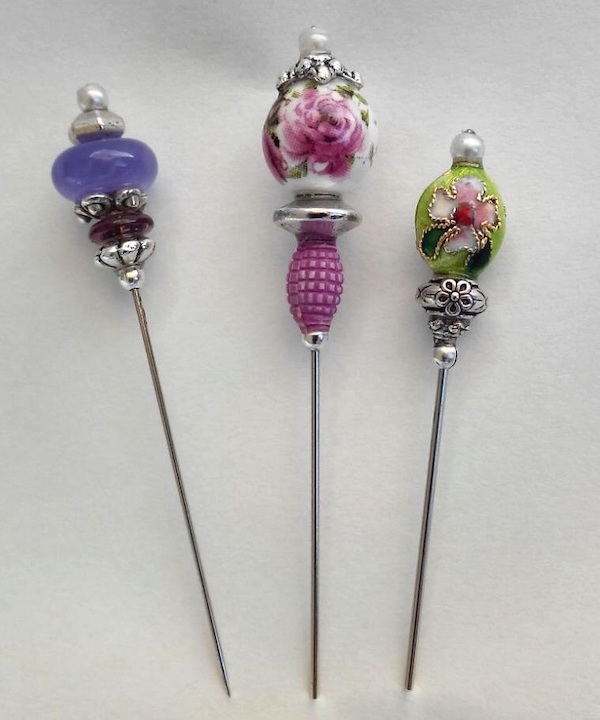 | | |
| --- | --- |
| Fabric | 9x9 in (23x23 cm) Etruria 35 ct Ecru linen from Sotema |
| Threads | twelve-stranded hand-dyed Silk'n Colors silk threads from The Thread Gatherer: Snow Drift White SNC 000, The Lavenders SNC 004, Sweet Peas SNC 021, Camouflage SNC 055, Golden Pines SNC 181 |
| Stitches | Cross Stitch, Pulled Eyelet Stitch, Drawn thread Work and Double Hemstitch, Spider Web Ribbon Roses |