Roberta – A Golden Lady Pincushion Doll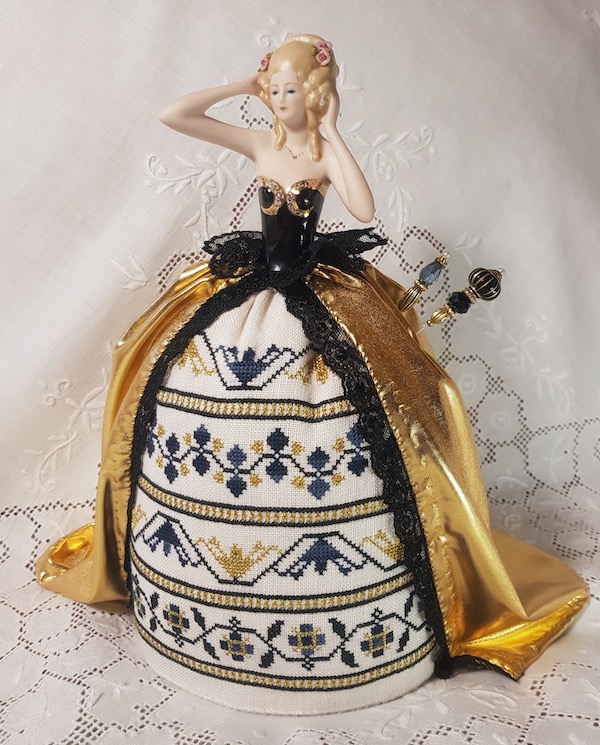 This model is dedicated to my beloved friend Roberta Dazzini. This pincushion has been stitched in antique style in luxurious gold and black.
The half doll is available under the name of Bella from Half Doll Heaven and can be customized according to your choices. A substitute for this doll is also available from BrierRose.
Pins by Roberta Dazzini not included in the chartpack, available for purchase at Giulia Punti Antichi.
| | |
| --- | --- |
| Fabric | 9x9 in (23x23 cm) 36 ct Parchment linen from Weeks Dye Works |
| Threads | Valdani: hand-dyed three-stranded cotton threads 8113 Black Medium, six-stranded H207 Darkened Blue; DMC: one spool of Diamant D3852 |
| Stitches | Cross Stitch, Rhodes Stitch over 6, Eyelet Stitch over 6, Tied Cross Stitch over 6 |