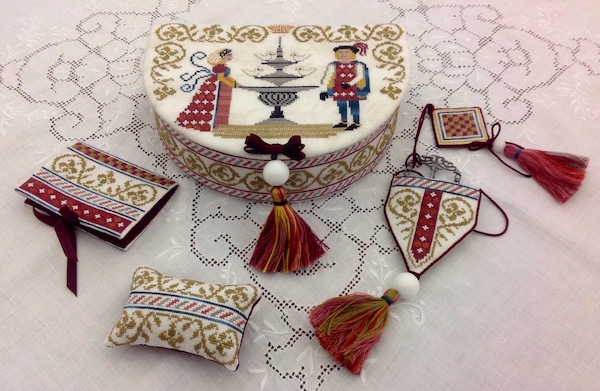 This box is a blend of historical motifs and colors which are inspired by the mountains and the marble of Massa Carrara, where our family comes from.
DMC thread conversion included in the chartpack.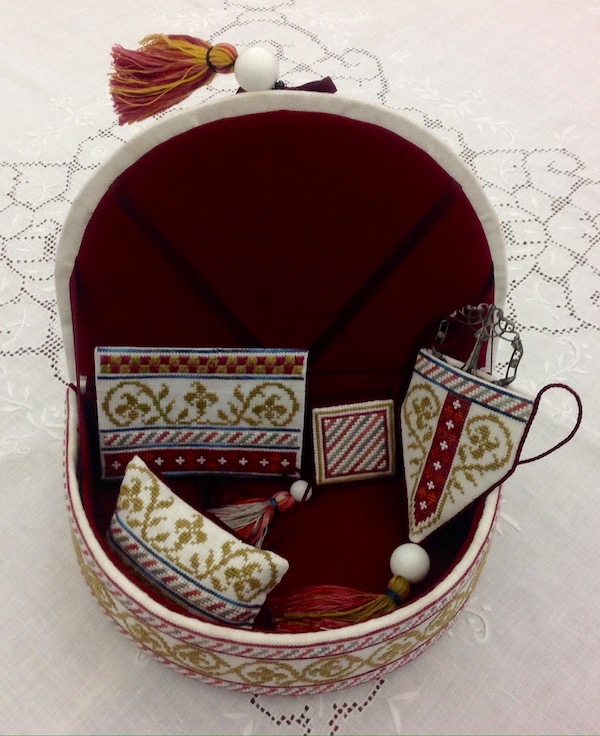 It also recalls Princess' Maria Teresa Cybo Malaspina, Duchess of Massa and Princess of Carrara from 1731 to 1790. Maria Teresa's impact on culture and education programs in our area is still felt today.
Most of the motifs of this box were taken from paintings of the Malaspina Castle in Massa and of the Fine Arts Academy of Carrara.
Beads by Mill Hill: White petite beads 40479, Gold petite beads 40557
Pins with White Carrara marble and Agatha beads by Roberta Dazzini, available for purchase at Giulia Punti Antichi.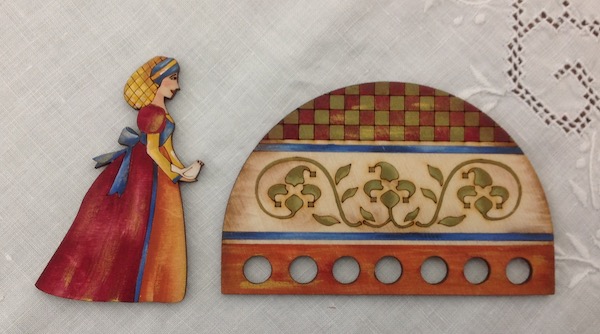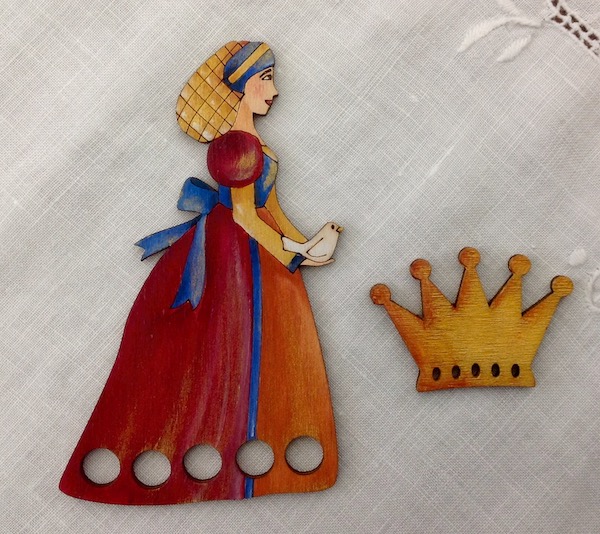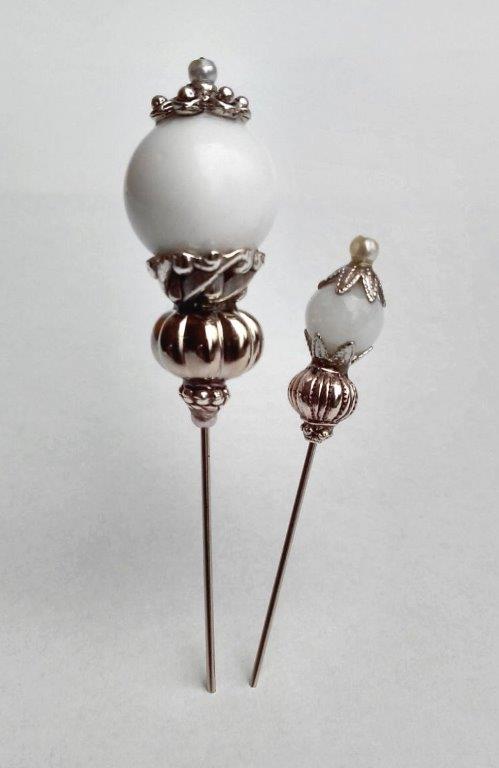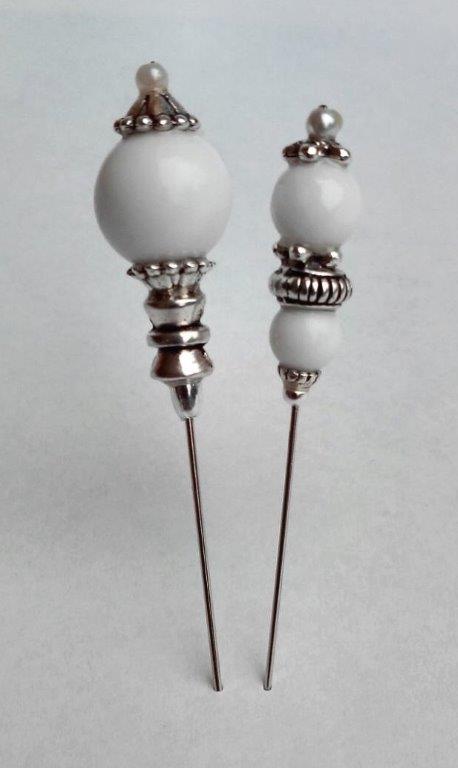 | | |
| --- | --- |
| Fabric | 17x27.5 in (43x70 cm) Edinburgh Smokey White 36 ct by Zweigart |
| Threads | hand dyed six-stranded cotton Floss Collection threads from Weeks Dye Works: 1091 White Wash, 1153 Galvanized, 1332 Red Pear, 1336 Raspberry, 2211 Olive, 2220 Curry, 2239 Terracotta, 3500 Sand, 3900 Kohl, 41117 Father's Day |
| Stitches | Cross Stitch over two and over one, Back Stitch, Smyrna Stitch over 2, Vertical Satin Stitch, Rhodes Stitch over 6, Sofia's Stitch over 6, Oblong Stitch over 4 and over 6, Closed Herringbone Stitch over 2 |