Elizabeth – A Sampler Pincushion Doll Maiden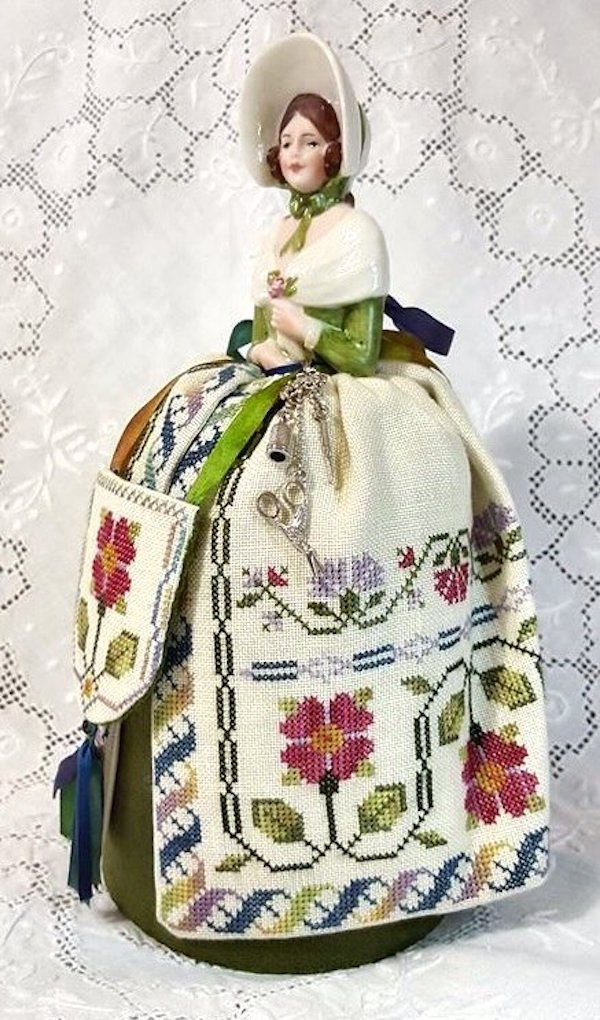 This pincushion doll was designed as a special token of love for the daughter of a dearest friend of mine, Elisabetta Gentilesch who is a wonderful young woman and embroideress of the Atelier Merletto di Orvieto.
The doll was designed to be accompanied by a gorgeous Sewing Trunk.
The porcelain half doll Elizabeth is available from BrierRose.
Chatelaine by the artist Roberta Dazzini not included in the chartpack (available for purchase from Giulia Punti Antichi).
---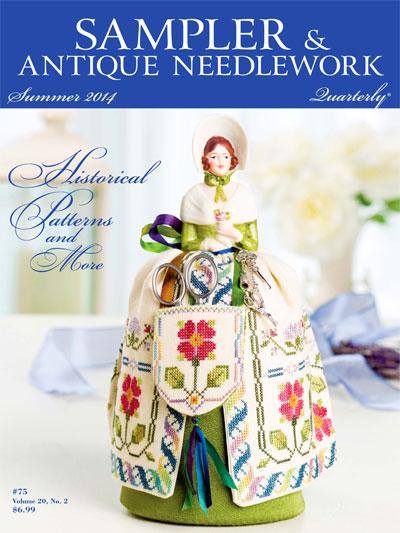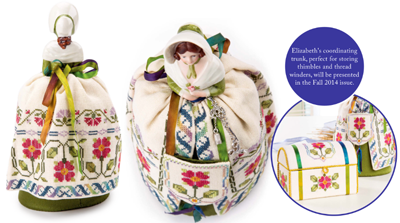 | | |
| --- | --- |
| Fabric | (for overskirt) 18x8.5 in (45,5 x 21,5 cm) 32 ct Navy Bean hand-dyed linen from Lakeside Linens; (for purse) 4x4 in (10x10 cm) 32 ct Navy Bean hand-dyed linen from Lakeside Linens |
| Threads | one skein each of hand-dyed Florimel Silk Floss from Gloriana Threads: Spanish Moss 048, Highland Garden 066, Twilight 089, Olive Grove 116, Elizabethan Green 117, Old Gold 169, Pacific Blue 173, Carmine Rose 205 |
| Stitches | Cross Stitch |