Sofia – An Italian Style Pincushion Doll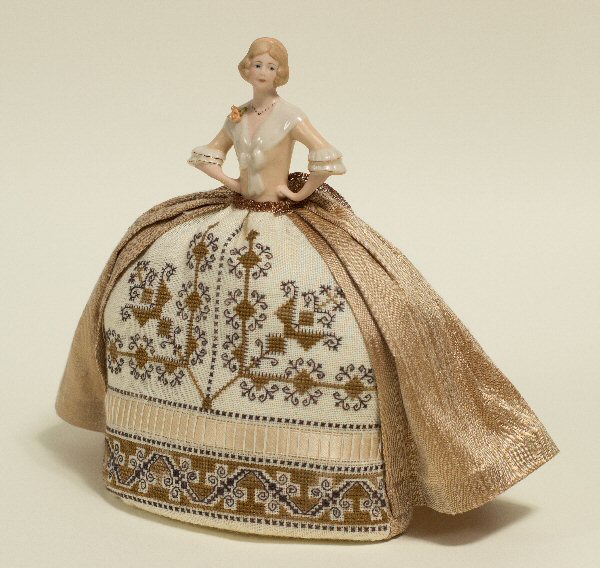 The name of this pincushion doll is Sofia, as a special token of love to my dearest daughter Sofia. We share a wonderful loving relationship as well as cultural interests, an intense passion for music, travels, and art. I am very fortunate and proud to have such an amazing daughter!
This pincushion doll has been stitched in antique style Italian embroidery. The shape of the skirt recalls the Queen Ann style dolls and the light copper/sand Dupioni overskirt gives a luxury glamour to the doll.
The doll is available from Half Doll Heaven under the name of Sophie, also available from BrierRose.
| | |
| --- | --- |
| Fabric | 8.6x8.6 in (22x22 cm) 35 ct hand-dyed 1109 Angel Hair linen by Weeks Dye Works |
| Threads | hand-dyed stranded cottons threads by The Gentle Art: Shaker White 7025, Carriage Black 7095, Burlap 7096 |
| Stitches | cross stitch, back stitch, drawn-thread work, double hemstitch |