Norma June – A Pilgrim Pincushion Doll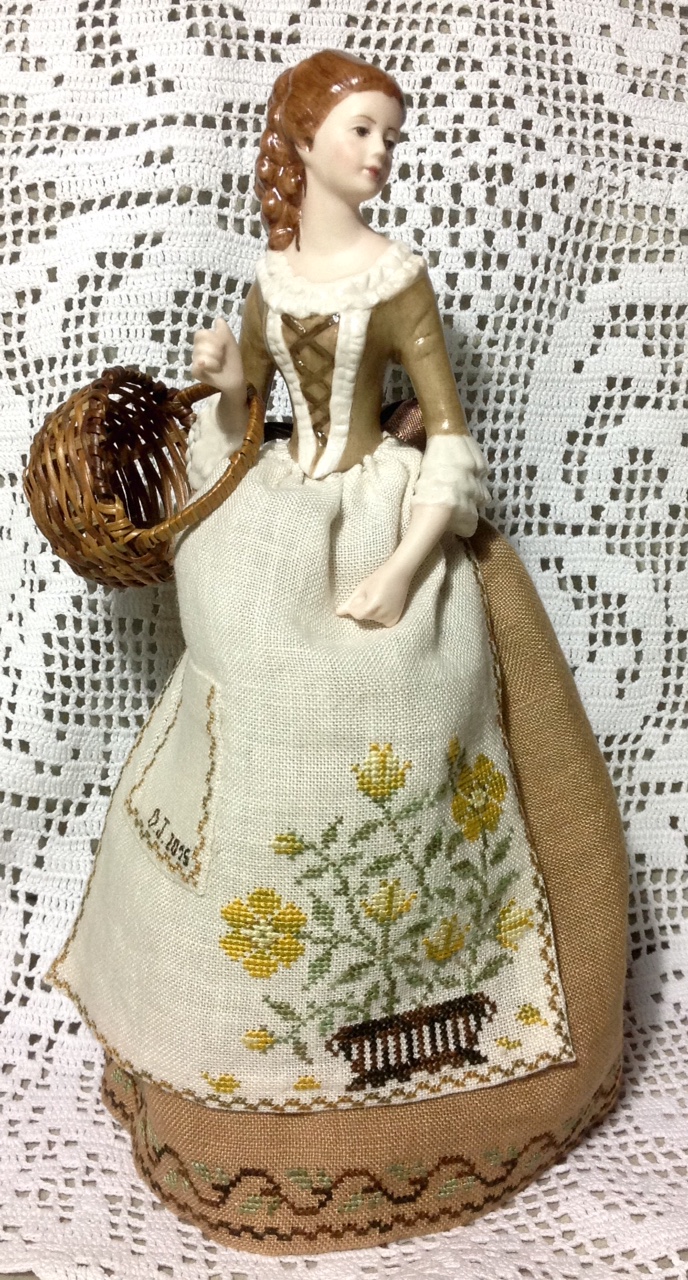 I decided to design this sampler to celebrate Colonial Williasburg (www.history.org), the State of Virginia and also the event of Annie's Needle Arts Festival 2014. Being one of the teachers at this prestigious event, I wanted to create something attendees to the show could bring home and stitch while remembering the lovely memories and atmosphere of the event.
In the sampler are represented Red Cardinal birds and Cottonwood tree flowers, symbols of Virginia State and pineapples, symbols of Colonial Williamsburg.
The two wooden buttons, representing a soldier and a lady dressed up with uniform and dress typical of Colonial Williamsburg, in colors matching with the sampler, have been created by my beloved friend Elisabetta Fugazza of Stitched Tales
| | |
| --- | --- |
| Fabric | 35 ct Parchment Weeks Dye Works |
| Threads | DMC stranded cottons threads |
| Stitches | cross stitch, backstitch, Eyelet Stitch, Rhodes Stitch |